Chimney Sweep Customer Testimonials and References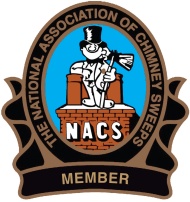 " First choice of Chimney sweep for us; prompt, clean, reliable and experienced. I would recommend Mr Pomroy to anyone, Chimney Sweeping at a reasonable price with free jokes ! " Mr S. Mellor, Stockport
"As owner of The Fireplace, New Mills I have known John Pomroy for 11 years. We pride
ourselves on the high quality of service we provide, beginning with initial advice on
inspection and sweeping of a chimney, and therefore we are only willing recommend
tradesmen who meet the highest standards and in whom we have complete trust.
Personally, John is approachable, honest and reliable and with his wealth of experience
and second to none knowledge of the trade he is the only chimney sweep we would advise
our customers to use."
Kevin Robinson, The Fireplace, New Mills, High Peak:-The Fireplace New Mills
"Mr Pomroy has taken care of our chimneys for some ten years now and over that time he has carried out sweeping and some pot replacements over that time. All work has been carried out with meticulous attention to detail and he has taken great care in leaving our home spotless. From enquiry / booking to completion of work I'm must say that few companies that have been to undertake various jobs at our home come close to giving my wife and I such satisfaction with his professional approach."
I operate my own company and deal in the private sector regularly and often recommend Mr Pomroy, proving that I have 100% faith in his services. David Myers, Marple, Stockport
We have been recommending Jon Pomroy for something like 20 years now. Our customers speak highly of his competence, and he is the only Chimney Sweep we know of who travels round in a high roof long wheelbase van with equipment to tackle just about anything on one visit.
Keith Williams, Director/Installer,Coalwood Heating Centre, Stockport (established 1982)
www.coalwoodheatingcentre.co.uk
Mr Pomroy has been sweeping our chimney for the last twelve years. We have a large custom built stone fireplace which Mr Pomroy takes every care to ensure is well protected and remains clean during sweeping . He is very professional, knowledgeable about his craft and a pleasure to have in our home. I would definitely recommend him.

Mrs S, Bramhall Lane South, Bramhall, Stockport, Cheshire
"In twenty-five years of selling wood and multifuel stoves Jon Pomroy is the best sweep I have come across. For knowledge, attention to detail, care for his customers and all-round enthusiasm he is without equal. Like many other businesses we rely on his service and recommend him unhesitatingly; you can rely on him for a chimney well swept!"

Andrew Hancock, Managing Director, Multifuel Ltd T/a George Street Loft. Multifuel Web Site
Jonathan has delivered prompt, skillful chimney maintenance to us for over 12 years and has consistently demonstrated that he is conscientious and professional. He is completely reliable, and even offered emergency support when we had a bird infestation.
In addition we have also benefited from clear advice on stove care and fuel choice. He is offering a level of service that is rare; in a friendly and supportive way.
James and Kathy, Disley
Mr Pomroy, I just wanted to e mail you to say how impressed i was with your service- it was fantastic.
Having been messed around by another sweep and told that my chimney was unsweepable , not only did it take you no time at all to do , I felt reassured by your extensive knowledge and confidant that my chimney was now safe. I will be using you from now on and will not hesitate to recommend you. Please feel free to use my comments on your customer comments section.
K Vernon
Thank you for your excellent service in sweeping our chimney
Mr B. , Poynton, Cheshire
Many thanks for the brilliant job on our fire
Mrs C. , New Mills, Derbyshire
Thank you for your fast response in fitting a bird guard to our chimney
Mr H. , Whaley Bridge, High Peak, Derbyshire
Great job of sweeping our chimney
Mr & Mrs T , Marple Bridge, Stockport
Thank you for fitting the cowl on the chimney
Mrs B. , Mellor, Stockport
Many thanks for the usual excellent service of sweeping our chimneys
Mr J. , Disley, Cheshire
Thank you for all your hard work on our Aga, it's running grate, ooops, I mean great. No smoke or fumes. You are a genius.
Mrs T , Uppermill near Oldham
Thank you for a very professional job. You have always given us excellent service with your knowledge and experience.
Mr & Mrs W. Marple Bridge, Stockport
Thanks for your prompt service of fitting our chimney cowl.
Mr N. Romiley, Stockport
Thank you - a fast and efficient service.
Mr B. Marple, Stockport
Thank you for the excellent job on sweeping our 5 chimneys. we could not believe how cleanly and tidily you worked. No dust or anything.
Mr & Mrs L. Altrincham, Cheshire
Many thanks for seeing to our chimney and fitting a proper cowl at such short notice.
Mr K. Romiley, Stockport